Here's an overview of all of my active projects on hand (save for, perhaps, Apodrasi). Please click on the banners to get more information.


Serpamia Flare
is my webcomic that I have been updating three times a week since the beginning of 2013! Click on the link to go to the website, or if you want to see the DA version of things, please head on over to
The Serpamia Flare Journal Entry
I have!


The working title is 'Legend', but most likely the final title will be different. In the meantime, though, this is a novel I have been writing and am close to completing as I work on the third round of edits. This is a pure labour of love I have been working on since several years ago, and I hope to complement as much of the book as I can with illustrations. Website will hopefully be up soon!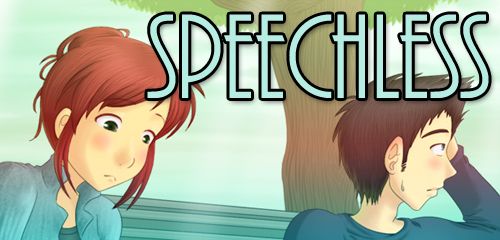 As usual,
Speechless
continues to be on my agenda. It's a visual novel produced by Visualins and I am the artist for this project. Unfortunately, with Serpamia Flare and Legend taking up a bulk of my time, I've barely found the time to work on the CGs required of me. So far I've done around three CGs, and there are several more to go. Whenever I have time, though, I do my best to crank one out. I'll be doing the sprites and BGs too. Hopefully I'll get this done within this year, if not by the summer!
Apodrasi
is a visual novel I have been working on in my spare time, or whenever I get bored of writing my novel. It's a fantasy-otome with lots of mystery sprinkled into it, and I'm around two thirds of the way through with coding and writing it. The art assets for it are no where near done, as I've been prioritising Speechless over it, but hopefully when I do get around to it (perhaps around summer?) I will be able to make a fairly polished game. I hope, anyway! This one is on the backburner, but likely to be put right back on the front again as soon as time frees up for me.
These are the projects I have on hand as 2014 kicks off. I hope to be able to complete them all within this year. Please let me know if you have any thoughts or comments on any of the projects, and I'll be delighted to answer


Oh, by the way... I have
a tumblr account
that I rarely use, but if people like that kinda thing, please head on over and check it out? >_>a